Space heater pros and cons
Choose heaters to suit your needs
Are space heaters efficient and if so, are some better than others? Mark Wiser, the PUD's senior residential energy adviser, offers this advice: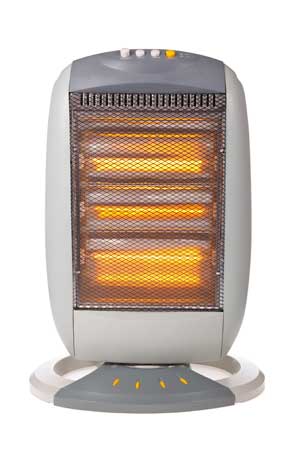 Electric space heaters are all the same efficiency. Electric resistance heat is 100 percent efficient, whether it is a $30 portable heater or a $500 electric fireplace or wall heater. There may be slight variations in energy use from fans versus convective heaters. But if you purchase two products that use the same watts, your electric use will be the same.
Many portable heaters have two settings, one with a higher wattage, say 1,000 watts, and one lower, typically half the watts. The larger will use more energy, but will be better for a larger room. The question is which heater style or design do you want in the room. Some of these heaters are very attractive, but often cost in the hundreds of dollars. If the concern is simply supplying heat, pick the least expensive, UL-approved product of the size needed.
Space heaters always raise a concern about safety. All portable space heaters now have a safety switch on the bottom so if they fall over, the heaters turn off. However, the electric elements are still red hot, so portable heaters should not be placed near flammable objects such as curtains or loose newspapers.  Also, some heaters use "black" heat. These don't get red hot, but still are hot enough to heat the air. They are hard to find, but may be a safer alternative if young children are in the home.
Related
Space heater safety tips  (Electrical Safety Foundation International)
HVAC vs. space heaters: Which is more efficient? (Department of Energy)